Praise for Live-Blogging Joe Nacchio Trial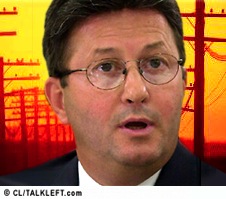 After live-blogging the Scooter Libby trial, it seemed natural to me to give it another try for the insider trading trial of former Qwest CEO Joseph Nacchio. I live-blogged the jury selection, opening arguments and first day of testimony last week, over at 5280.com
David Kopel, writing in Saturday's Rocky Mountain News, has this review of internet trial coverage.
Denver criminal defense lawyer and civil liberties advocate Jeralyn Merritt runs the TalkLeft.com weblog, which sets a great example of how to write about legal issues in an intelligent way while still connecting with readers who haven't gone to law school. Merritt has been live-blogging the Nacchio trial for 5280 magazine's weblog, Elevated Voices.

She provides a running semi-transcript of courtroom events, in far greater detail than you can find anywhere else while the court is in session. She doesn't attend every day of the trial, but when she's there, Elevated Voices is the best Web site for up-to-the minute coverage.
The trial runs Monday through Thursday. This week I'll be there live-blogging Monday and Tuesday. TChris will be blogging here.