Live Blogging Joe Nacchio Trial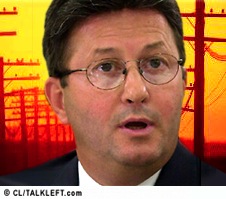 Yes, I changed my mind this morning and decided to live-blog another day at the Joseph Nacchio insider trading trial. I'm actually enjoying it now, so I will continue for most of the afternoon.
The transcript of yesterday's opening arguments is now available here(pdf).
You can read the live-blogging at 5280.
I did get formally introduced to Joe Nacchio and Herb Stern this morning. I'm sitting behind the Nacchio family in the courtroom today.
I only have one laptop battery so I can't stay in the courtroom the whole time because there are no electrical outlets for us. It's so much better in the courtroom than the media room where you only get a partial view and it's hard to hear. But better in the media room than nowhere.