Rocking the Oscars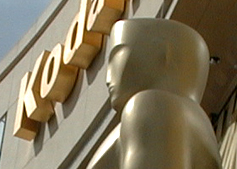 Yes, I blog about the Oscars. Every year. I'm just as interested in the clothes and the red carpet goings-on as I am in the movies.
But this year, I'm also into the music. There will be performances by James Taylor, Beyonce, Jennifer Hudson, Randy Newman, Melissa Etheridge and more.
More viewers are expected this year because many of the awards, including Best Picture, are up in the air. Babel or The Departed?
Predictions anyone?