Libby: One Part of Judith Miller Count May Be Dropped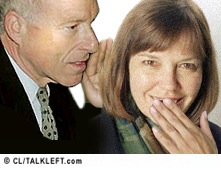 Thanks to Tom Maguire for pointing this out. After Judith Miller's testimony, Libby lawyer Ted Wells told the judge he would be moving for a judgment of acquittal on a count pertaining to her. He didn't explain it at the time. Neil Lewis of the New York Times writes:
The Libby defense won a victory of sorts when Judge Reggie B. Walton agreed to exclude part of one of the five felony counts against Mr. Libby. But it remained unclear whether the change, which was not contested by the prosecutors, would matter in jury deliberations.
Tom picks out the part that will be deleted: