David Gregory: Blame it on the Blogs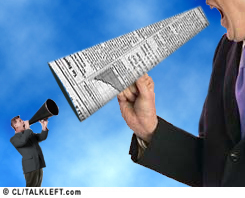 Think Progress notes NBC White House Correspondent David Gregory's response to a question asking who is at fault for the polarization of American politics? His answer:
I think it's because of the internet largely. The polarized atmosphere in the internet and blogs and whatnot have been a major contributor to that.
As John Amato at Crooks and Liars says,
Yea, and it was the blogs that spent millions of dollars trying to impeach and indict President Clinton for years and years and of course, we accused him of murdering Vince Foster. Didn't we? Or maybe it was Richard Mellon Scaife. Isn't he a blogger too?