Dems New Wiretap Bill Will Force DOJ Disclosures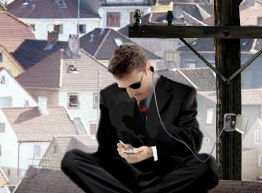 The Democrats will introduce their FISA wiretap bill tomorrow.
The Justice Department would have to reveal to Congress the details of all electronic surveillance conducted without court orders since Sept. 11, 2001, including the so-called Terrorist Surveillance Program, if a new Democratic wiretapping bill is approved.

The draft bill, scheduled to be introduced to Congress Tuesday, would also require the Justice Department to maintain a database of all Americans subjected to government eavesdropping without a court order, including whether their names have been revealed to other government agencies.
This is the rewrite bill Dems promised before the August recess:
More...