Duke Lacrosse: A Unified Defense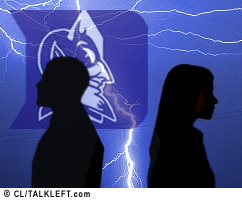 Ok, there's not much news in the Duke case but it's time for a new thread. Here's an article on how defense lawyers are presenting a unified defense. Dave Evans' lawyer Joe Cheshire says:
Unindicted players and their lawyers would not be sticking together unless "every single one of them knows that they're innocent."