Duke Lacrosse DA Wins Primary Election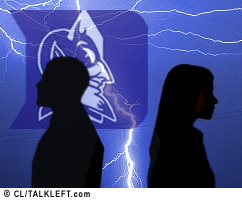 Mike Nifong, Durham County District Attorney, has won the Democratic primary election. Since there is no Republican candidate, he retains his job for another term.
Now that the election is out of the way, maybe he will have time to take a look at the defense photos showing Reade Seligman at the ATM machine at 12:24 am, a critical time period for the alleged rape.