Democrats Urge a 'No' Vote on Alito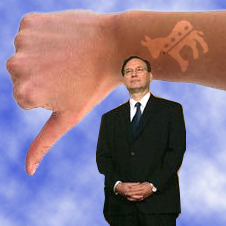 Update: Check out Daily Kos' Whip Count.
*******
Original Post
In a closed meeting of the Democratic caucus Wednesday, Senate Minority Leader Harry Reid and Patrick Leahy made the case for rejecting Judge Sam Alito.
As I reported yesterday, Sens. Leahy and Kennedy will be speaking publicly against Alito today.
Kevin Zeese, director of Democracy Rising and an Independent candidate for the U.S. Senate in Maryland, makes an excellent case for filibustering Alito. (received by e-mail.) While I don't think that's a realistic possibility, I hope any Democrats and moderate Republicans considering voting for Alito read his piece first. It just might change their minds.