Congressional Report Doubts Legality of NSA Warrantless Surveillance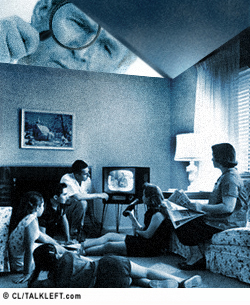 A new report from Congressional Research Service attempts to answer the question of whether Bush had the legal authority to authorize the National Security Agency to order warrantless surveillance on Americans. CRS is the public policy, independent research arm of Congress.
While the Congressional report reached no bottom-line conclusions on whether the program is legal or not, it concluded that the legal rationale appears somewhat dubious. The legal rationale "does not seem to be as well-grounded" as the Bush administration's lawyers have suggested, and Congress did not appear to have intended to authorize warrantless wiretaps when it gave President Bush the authority to wage war against Al Qaeda in the days after the Sept. 11 attacks, the report concluded.
Tom Kean, Chair of the 9/11 Commission agrees: