Pomp and Circumstance: Coronation of King Charles, III
Today was the big day for Prince Charles, to be known hereafter as King Charles, III.
What struck you from the procession video? For me, it was how they placed Harry on the sidelines, with the frou-frou topping of the hat of the person in front of him in his face.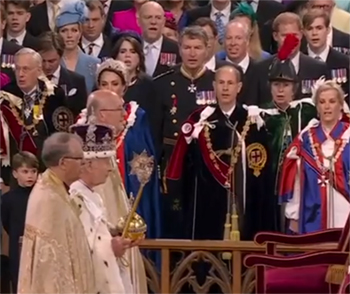 I also wondered if the woman behind Princess Kate might be a crasher. Aside from the expression on her face, she seems to be the only woman in the room not wearing a hat.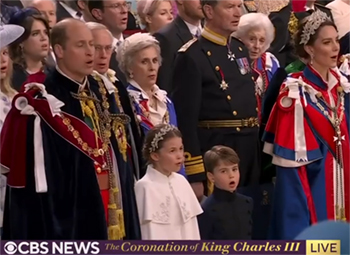 Here are some excellent photos ("The Best of the Red Carpet") from Infobae. [More...]