Donald Trump Indicted by NYS Grand Jury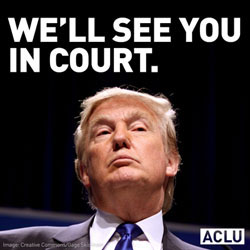 And there you have it. An honest to goodness Indictment has been returned by a New York State grand jury investigating Donald Trump's finances and the reimbursement of the hush money payment Michael Cohen made to adult film star Stormy Daniels on his behalf.
Donald Trump is presumed innocent. No one knows the exact charges. I've heard reports of two charges and of 34 charges, but these are just leaks.
He is expected to surrender to the DA's office on Tuesday, where he will have his mugshot and fingerprints taken, and then appear before a judge and be released on a personal recognizance bond.
One Indictment down, two to go? Grand jury investigations of Trump have been ongoing in the state of Georgia and at the federal level over the Jan. 6 uprising at the Capitol. [More....]