Open Thread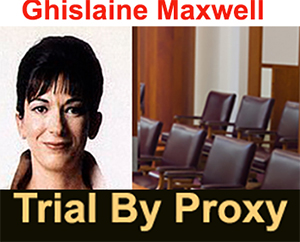 I've got a lot to do today, and every time I look at the news, it seems I'm only interested in reading about Ghislaine (hoping her Denver lawyers Laura and Jeff kill it on cross-examination) and events in Central and South America.
Since I doubt many readers are as interested in these topics as I am, here's an open thread, all topics welcome.
If you do want my thoughts on these topics or other international criminal cases, let me know in comments. I'm pretty fascinated these days by Alex Saab, kidnapped or extradited from Camp Verde (depending on your point of view); the capture of Otoniel in Colombia (the Colombian President says Pablo Escobar was small potatoes by comparison); and the sentencing of Emma Coronel-Aispuro (El Chapo's wife) to 3 years.
What I'm not interested in: school and workplace shootings, missing white girls, the January 6 events at the capital, or anything having to do with Donald Trump. I barely remember him and I have no desire to be reminded.