Trump's Shameful Press Conference on Coronavirus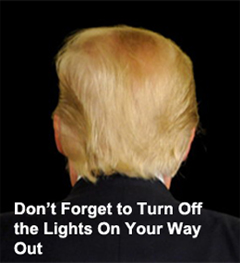 Why does the media continue to carry Trump's press statements? He is a dangerous, dishonest demogogue that should be frog-marched out of office, not given a daily platform for his reelection campaign.
He is consumed by self pity. He fingerpoints at everyone and takes no responsibility. He calls the Times story fake news. He plays a powerpoint with selected clips praising him. He denies he wanted Fauci fired. Fauci comes up to distinguish what he said earlier from being a criticism of Trump. How so? It was a "hypothetical". Trump flounders when asked about why he re-tweeted "#FireFauci" if he didn't want him fired. He says he was just retweeting someone else's opinion.
Astonishingly, Trump says the Governors elected not to get ventilators. (They should have had their own stockpiles). "We've done this right," he claims.
Trump says he, not the governors, has the ultimate authority to order the country to re-open. He says he's close to doing so, and it may happen ahead of schedule. "We're ready to rock". [More...]