Trump's Legacy: Champion of Death Penalty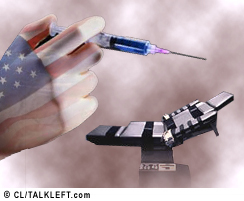 Donald Trump thinks he will be remembered as a supporter of criminal justice reform. That could not be further from the truth.
The truth is he is a champion of the death penalty, which is state-sanctioned murder.
In the past year, 12 federal inmates have been put to death. Four more are scheduled to die before Trump leaves office.
Bryan Stevenson, who leads the Equal Justice Initiative, told WAPO: