Des Moines Debate: Six to Compete
The Democrats will debate tonight. You can watch at CNN. Those who will be on the stage: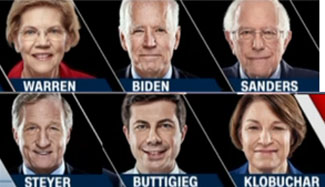 Joseph R. Biden Jr.
Pete Buttigieg
Amy Klobuchar
Bernie Sanders
Elizabeth Warren
Tom Steyer
Who will glow and who will fade?
Will Bernie and Elizabeth make up?
Will Pete aim his fire at Biden?
Why are Amy and Steyer still here?
I'm glad Wolf Blitzer is moderating. [More...]