Trump Ends DREAMER's Program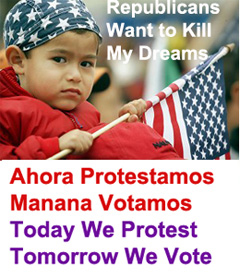 This is so sad. Donald Trump announced the DREAMER's program created by President Obama through executive action will end.
Senior officials at the Department of Homeland Security said the agency would no longer accept new applications for DACA other than those submitted before Tuesday. Immigrants enrolled in the program will be permitted to continue until their two-year work permits expire. And those whose permits expire through March 5, 2018, are allowed to seek renewals provided they do so by Oct. 5, officials said.
Here is the actual announcement.
Obama took to his Facebook page today to call Trump's action cruel and an affront to basic decency. [More...]