ISIS Claims Responsibility for Kabul Suicide Attack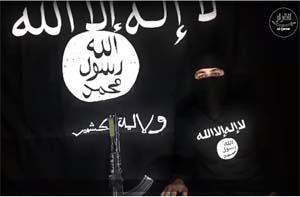 ISIS claimed responsibility for today's suicide attack in Kabul outside an intelligence agency. Only civilian passersby were killed.
The blast comes a week after the group claimed responsibility for an attack on a training facility of the same agency, the National Directorate for Security, in Kabul that ended when the attackers were killed before causing significant casualties.
It was an attack by ISIS' newly formed Wilayat Kashmir. The group announced its presence with a 13 minute video. The version I saw was on a Russian website and had English translation at the bottom. [More...]