Tuesday Open Thread: Baby Day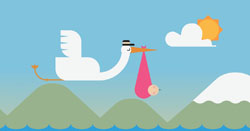 Update 11/8: 3:30 pm:
A healthy baby girl has arrived, 8 lbs. 15 ozs! Mom and baby are doing well!
The TL kids are at the hospital this morning where they will will hopefully deliver a healthy baby girl. I'm on pins and needles, so until I get more news, here's a new open thread, all topics welcome.
Update 10:45 pm MT: No baby yet, labor continues!