Rand Paul Ends 10 Hour "Filibuster"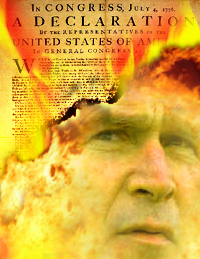 Rand Paul has ended his 10 hour "filibuster" over the renewal of the Patriot Act.
Among his main points:
"We're using the Patriot Act to put [drug offenders] in prison."
"The presumption of innocence is an incredibly important doctrine that we shouldn't so casually dismiss."
Warrants need to be "individualized," because collective law enforcement is the root of much evil.
Internet/telephone/data companies should put up "unified resistance" to federal compulsion to turn over user data.
Forfeiture: "The government is "using records to gain entrance to people, and then tak[ing] their stuff without conviction."