2013 Wiretap Report Released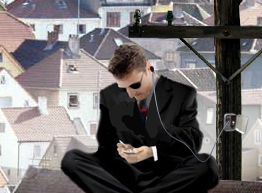 On July 2, the Administrative Office of U.S. Courts released its annual statistical report on federal and state wiretaps for 2013. The report is here.
In a nutshell:
The number of federal and state wiretaps authorized in 2013 reached a ten year high -- there were 3,576.
Only 1 wiretap application was rejected, and that was by a state court. (Number of requests: 3577)
87% of all wiretaps were for drug offenses.
Average cost of a federal wiretap: $43,361.
[More...]