Obama Restores Ties With Cuba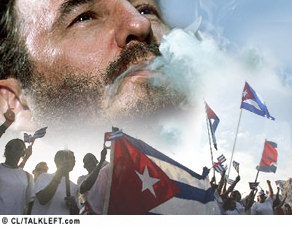 After 50 years, the U.S. has restored ties with Cuba.
After 18 months of secret talks, Obama and Cuban President Raul Castro agreed in a phone call on Tuesday on a breakthrough prisoner exchange, the opening of embassies in each other's countries, and an easing of some restrictions on commerce.

The two leaders made the announcement in simultaneous televised speeches. The Vatican and Canada facilitated the deal.
Obama is also calling for an end to the embargo. Republicans aren't happy with that and Congressional approval is necessary to lift it. There was also a prisoner exchange: [More...]