Amash Amendment to End NSA Program Will Get Vote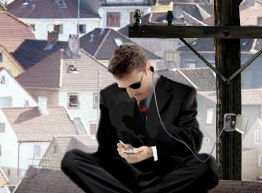 The Amash Amendment to end NSA's bulk electronic surveillance program will be voted on this week.
"The amendment would prevent the NSA, the FBI and other agencies from relying on Section 215 of the Patriot Act "to collect records, including telephone call records, that pertain to persons who are not subject to an investigation under Section 215."">will get a vote, probably Thursday. Debate is expected late today.

The vote by itself will not restrict the surveillance, it would simply include Amash's amendment in the annual Defense appropriations bill, which the House is considering this week; the Senate must also approve the bill before it goes to President Obama's desk.
The House Intelligence Committee supports it, the House Judiciary Committee opposes it.
Go here and see how your rep is voting. Send them a tweet urging them to pass the Amendment