PRISM and Stellar Wind Programs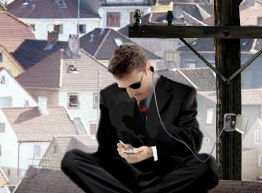 CBS reports that the PRISM program is an arm of the Stellar Wind program.
A top-secret arm of the controversial Stellar Wind program set up in the wake of 9/11 is allowing the National Security Agency and the FBI to tap directly into the central servers of nine major Internet companies to extract audio, video, photos, emails and documents that let analysts track an individual's communication, CBS News has learned.

The program, called PRISM, was established in 2007, according to The Washington Post, which broke the story Thursday evening. CBS News senior correspondent John Miller said it doesn't deal with names but was designed as a way for the government to track suspected terrorists. It culls metadata from Microsoft, Yahoo, Google, Facebook, PalTalk, AOL, Skype, YouTube and Apple and will soon include Dropbox.
The Stellar Wind program was revealed a few years ago by NSA Whistleblower William Binney and James Banford. (video here.) He says it is a domestic spying program: [More...]