Al Qaeda Claims Responsibility for Iraq Anniversary Bombings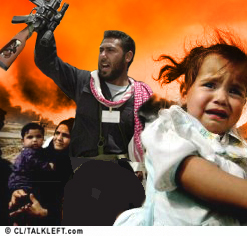 It's been ten years since we invaded Iraq. Al Qaeda is marking the anniversary with bombings. At least 60 people have been killed.
Der Speigel has "10 Lessons From America's 'Dumb War.'
The Atlantic looks back at the cost, in lives and dollars. The BBC has the Iraq War in Numbers.