Immigration Reform Proposals to be Submitted This Week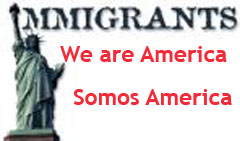 A blueprint for immigration reform, including a path to citizenship some undocumented residents, is expected to be released this week by a 6 member Senate working group, that includes Senators Dick Durbin, John McCain, Lindsay Graham, Mark Rubio, Charles Schumer and Robert Menendez.
The Republicans in the group are going to stress tougher border security and more employer penalties. The Democrats (hopefully) will stress family reunification.
Mr. Durbin added that the effort will be focused on unifying families, and will include a version of the Dream Act, which would give undocumented students a path to permanent residency status.
[More...]