Life Without Parole vs. Death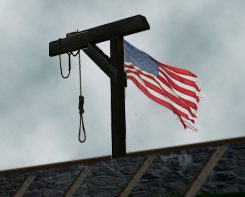 Here's one the reasons Mark Geragos argued to the jury in the Scott Peterson death penalty trial that it should return a verdict of life without parole instead of death. The full transcript is here.

Prison is an awful, awful place. Scott Peterson, if you vote to spare his life, will be placed into a cell that is roughly the size of a king size bed. Roughly encompasses you four jurors right here. That's the size of his cell. And he would be in that cell roughly the size of a king size bed for the rest of his life. He will die in that cell.
Scott Peterson in that cell will have a bed to lay on, and he will have a cold metal toilet, and he will share that cell with a friend. That friend will be his cellmate. That may change.

[More...]