From Guantanamo to Provence, FR: Boumiediene Tells His Story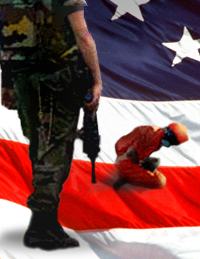 Guantanamo will turn 10 years old Wednesday -- it was January 11, 2002 that the first 20 detainees arrived. In the New York Times, Akhdar Boumediene, imprisoned there for 7 years, now living in Provence, France with his wife and children, tells his story.
Boumediene has left his mark on Supreme Court jurisprudence. In his case (opinion here), the Supreme Court ruled that those imprisoned at Gitmo are entitled to their day in court.
Petitioners have the constitutional privilege of habeas corpus. They are not barred from seeking the writ or invoking the Suspension Clause's protections because they have been designated as enemy combatants or because of their presence at Guantanamo.
[More...]