NY Times Obtains Classified Documents on Guantanamo Detainees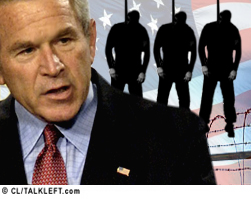 The New York Times and other media outlets have major reports tonight on leaked classfied documents regarding Guantanamo detainees. You can view several of the leaked documents, courtesy of Wikileaks, here. the Times reports some of the leaked files pertain to detainee suicides.
[A] collection of secret detainee assessment files obtained by The New York Times reveal that the threat of suicide has created a chronic tension at the prison — a tactic frequently discussed by the captives and a constant fear for their captors.
[More...]