Colo. Prison Inmates to Cater High School Prom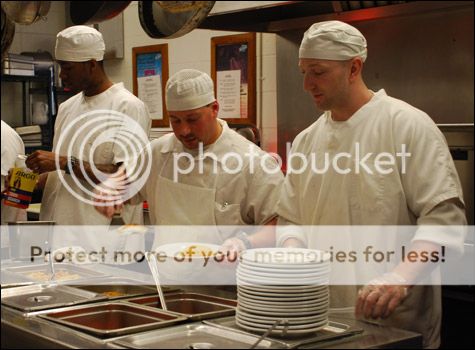 A welcome news story to wake up to: Haxtun High School, located in a farm town in Northeastern Colorado, will have its spring prom catered by inmates at the Sterling Correctional Facility.
This may be the inmates first catered prom, but the community is used to their catering other functions, including some National Honor Society banquets and town functions. At the latter, they whipped up some tasty cinnamon rolls.
The tradition is not new. This year, the inmates will be cooking around 120 meals, including chicken alfredo, vegetables, salad and cheesecake.
The cooking is not done inside the school, but behind it. Other local communities also use the inmates' catering services, "which is supported by an inmate culinary training program."
Reentry programs are a win-win for all. They teach inmates skills with which to get jobs when they are released, lowering the risk of recidivism, which makes the entire community safer.