Patriot Act Now Ten Years Old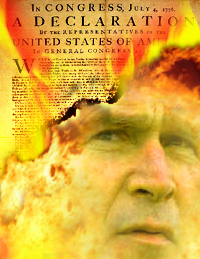 The Patriot Act was signed into law 10 years ago today by then President George W. Bush. We've written 570 posts on the Patriot Act. The bottom line is it didn't make us safer, only less free.
Check out the ACLU's illustration of the law over the past decade.
And its report on the sections that most need revision.