Illinois House Votes to Abolish Death Penalty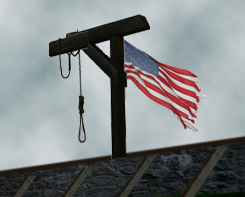 "You can release an innocent man from prison but not from the grave" said Gordon "Randy" Steidl, who spent 17 years in prison, including 12 on death row, after being wrongfully convicted of a double murder.
Thursday, the Illinois House voted to abolish the death penalty. The bill now goes to the Senate, where passage will be difficult, but not impossible.
Thirty-five states now have the death penalty... Three states — New York, New Jersey and New Mexico — have eliminated the death penalty in recent years.
Illinois would be the 16th state to abolish the death penalty.