Preident Obama Signs $600 Million Border Bill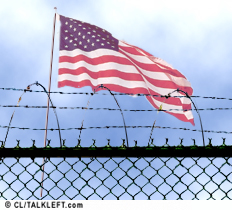 President Obama today signed into law the $600 million bill enhancing law enforcement and surveillance along the Mexico border.
Obama did this backwards. Republicans aren't likely to support comprehensive immigration reform, particularly a path to legalization, because he caved on border security. As I've opined before, he should told the Republicans, "Hey, you want money for border security, then pass a comprehensive immigration reform bill and the Dream Act and then we'll talk."
This is another example of Obama's tendency to compromise core Democratic principles in his eternal quest for bi-partisanship. He's the President, the Dems still hold a majority in Congress. He should know when it comes to power, you either use it or lose it.