Qwest's Joe Nacchio Reports to Prison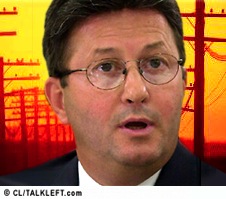 Former Qwest CEO Joe Nacchio reported to the federal prison camp at Schuylkill, PA today to begin serving his six year sentence.
Yesterday, the Tenth Circuit denied his latest request for bail pending the outcome of his Petition for Writ of Certiorari to the U.S. Supreme Court.
"The renewed emergency application for release is denied, and we deny the request to stay the surrender date ordered by the district court," the order by the 10th Circuit Court of Appeals panel states.
He is still making one more attempt through an appeal to Justice Stephen Breyer. (Update: Justice Breyer has denied his request.)