Texecution Hearing Set on Judge's Alleged Affair With Prosecutor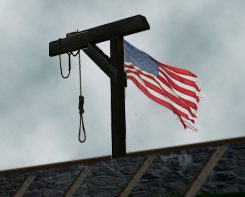 Sometimes reports of romantic affairs by public officials, if true, matter. For Charles Dean Hood, set to be executed next week, it could mean the difference between life and death. A judge has set a hearing on whether the judge and prosecutor in his capital case were having a secret affair during Hood's trial:
The hearing will address arguments that Brewer's murder trial was unfair because of an alleged unethical romantic relationship between the judge presiding over the trial and the district attorney prosecuting the case.

Brewer ordered retired judge Verla Sue Holland and former Collin County District Attorney Tom O'Connell to be ready to be interviewed by lawyers Monday – if Brewer agrees with Hood's attorney that the pair should be deposed.
[More...]