Jack Abramoff Gets Reduced Sentence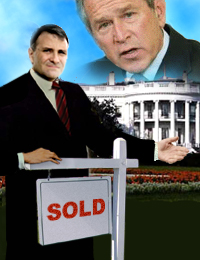 Disgraced Republican Jack Abramoff was sentenced today in his second case to four years in prison, to be served concurrently with the six year sentence he is already serving.
Judge Ellen Huvelle issued the sentence after federal prosecutors recommended leniency due to Abramoff's cooperation in pursuing corruption cases against lawmakers and former administration officials. He faced a maximum of 11 years under a plea deal reached in 2006.
Abramoff sang for his supper and got rewarded big time. Great job by defense attorneys Abbie Lowell and Neal Sonnett.