Sleepless Nights for Joe Nacchio Ahead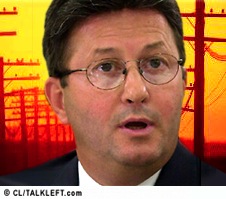 Judging from the media reactions to Thursday's oral argument in former Qwest CEO Joe Nacchio's insider trading case, held before 9 judges on the 10th Circuit Court of Appeals, Mr. Nacchio faces some sleepless nights ahead waiting for the final decision on whether he gets a new trial or goes directly to jail.
Rocky Mountain News reporter Jeff Smith, who has been writing on the case since the beginning and who attended yesterday's arguments reports it was all very technical and about "the rules." But the Judges seemed more interested in peppering Nacchio's lawyer with questions than it did the Government's counsel.
More....