Alaska AG: Employees Won't Honor TrooperGate Subpoenas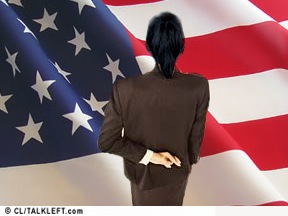 The press will not ignore TrooperGate. The Alaska Attorney General informs us that Gov. Sarah Palin's employees won't honor the subpoenas to testify about TrooperGate.
In a letter to state Sen. Hollis French, the Democrat overseeing the investigation, Republican Attorney General Talis Colberg asked that the subpoenas be withdrawn. He also said the employees would refuse to appear unless either the full state Senate or the entire Legislature votes to compel their testimony.

Colberg, who was appointed by Palin, said the employees are caught between their respect for the Legislature and their loyalty to the governor, who initially agreed to cooperate with the inquiry but has increasingly opposed it since McCain chose her as his running mate.
More....