Biden's Views on Liberal Democrats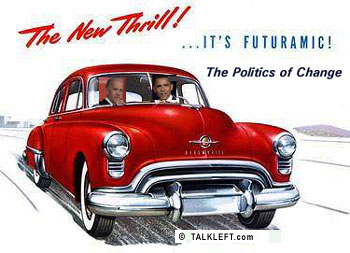 Joe Biden to the New Hampshire Leader in 2007:
Biden was generally critical of the far left wing of his party and of the strategies the frontrunners are using to win the nomination.

He said Democrats would do better if they stopped dividing the electorate by playing to their base and instead brought people together. He criticized the left wing of his party for demonizing the rich and Republicans.

"Rich folks are as patriotic as poor folks, but we don't talk that way," he said.
Biden also talked about his electoral strategy:[More...]