Picking Biden Won't Help Obama Control His Environment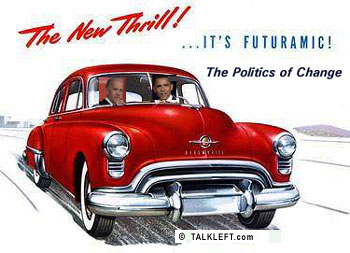 It may be that Sen. Barack Obama texts out his VP choice today. The pundits think it's Joe Biden. Clearly, I hope it's not.
But, what does Biden do for Obama? He gives McCain a wealth of tv commericals to use against him.
Can you just see them now? Biden, saying Obama wasn't ready to be President and the job is "not something that lends itself to on-the-job training."
Or this 20 year old Biden campaign commercial:[More...]