ABC Says Biden Backtracking on Denial
ABC says Biden backtracked a little on his denial that he is Obama's Veep pick. My response: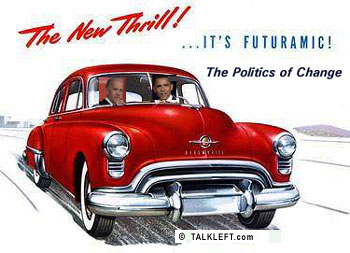 And a shout-out to Jerome at MyDD.
It's also looking less likely Hillary or Kathleen Sebelius will be the choice. ABC News says Obama's been using the "he" pronoun today rather than his customary "he or she."
I still say it's more likely Kaine than Biden.