Texecutions Resume With Huge Last Meal Request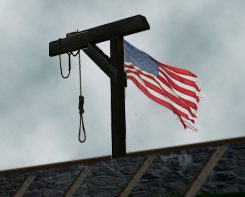 Karl Chamberlain was executed in Texas tonight, the first texecution since the Supreme Court ruled the three drug lethal injection cocktail does not violate the Constitution's ban on cruel and unusual punishment.
It took 9 minutes to kill Chamberlain. He made a last statement which included:
"I am so terribly sorry. I wish I could die more than once."
Chamberlain ordered the largest last meal of any death row inmate in Texas history. [More...]