Report: Guantanamo Detainees and Mental Illness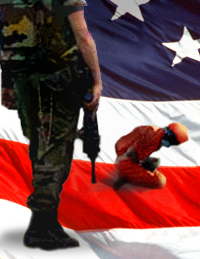 A report released today by Human Rights Watch finds the conditions at Guantanamo are causing undue mental suffering among the detainees.
More than two-thirds of detainees at Guantanamo Bay, including many cleared for release or transfer, are being housed in inhumane conditions that are reportedly having a damaging effect on their mental health, Human Rights Watch said in a new report released today.
The 54-page report, "Locked Up Alone: Detention Conditions and Mental Health at Guantanamo," documents the conditions in the various "camps" at the detention center, in which approximately 185 of the 270 detainees are housed in facilities akin to "supermax" prisons even though they have not yet been convicted of a crime.
More...