Gitmo Trials Unlikely Before Bush Leaves Office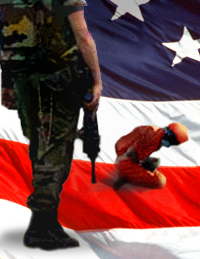 The Washington Post reports that the Bush Administration says it is unlikely that trials of any of the Guantanamo detainees will take place before Bush leaves office.
Nearly seven years later, however, not one of the approximately 775 terrorism suspects who have been held on this island has faced a jury trial inside the new complex, and U.S. officials think it is highly unlikely that any of the Sept. 11 suspects will before the Bush administration ends.

Though men such as Khalid Sheik Mohammed, the alleged Sept. 11 mastermind, are expected to be arraigned in coming months -- appearing publicly for the first time after years of secret detention and harsh interrogations -- officials say it could be a year or longer before worldwide audiences will see even the first piece of evidence or testimony against them.
All three presidential candidates, Hillary, Obama and McCain have promised to close Guantanamo. [More...]