Government Seeks En Banc Review of Joe Nacchio Reversal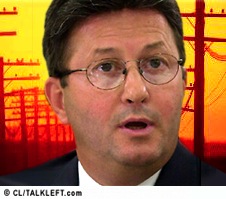 The Government isn't giving up on challenging the reversal of former Qwest CEO Joe Nacchio's insider trading conviction. Today it filed a petition in the 10th Circuit Court of Appeals seeking a review of the reversal by all of the Judges on the court. The reversal was decided by a panel of three judges. The Petition alleges the panel erred in holding that the trial judge was wrong to exclude Nacchio's expert witness.
First, the government challenged the panel's ruling that the district judge "lacks discretion to exclude expert testimony even where the government's motion to exclude the evidence challenges the expert's reliability and the defendant's written opposition makes no showing of reliability and does not request an evidentiary hearing."
[More...]
Second, the government argued against the panel's conclusion "that an economic expert must be permitted to provide 'context' about 'economic concepts' even if the jurors already understand the concepts."
This is all pretty technical stuff.
When the trial judge excluded the expert testimony, he opined that that the criminal rules require the same advance disclosure about the details of the expert testimony as the civil rules and that Nacchio had not complied with the requirements. The panel said the rules are different and that Nacchio had complied with the criminal rule. It also said the Judge was wrong to exclude the testimony based on briefs without a hearing where the defense could present evidence. The panel noted:
The right of a defendant to call witnesses is crucial for testing the prosecution's case and defeating the charges against him. Indeed, the "right to present a defense . . . is a fundamental element of due process of law."
In order to get a review by all judges on the court, the Government must show that "such consideration is necessary to secure or maintain uniformity of the court's decisions" or that "the proceeding involves a question of exceptional importance." The Government's petition relies heavily on the second ground, that the question is one of exceptional importance. The Government faces an uphill battle here as petitions for "en banc" or full court review are rarely granted.
A copy of the petition is here (pdf.)
[To be Cross-posted at 5280.com]