Government Seeks En Banc Review of Joe Nacchio Reversal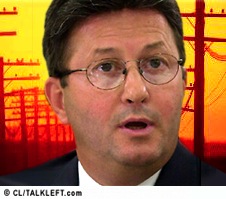 The Government isn't giving up on challenging the reversal of former Qwest CEO Joe Nacchio's insider trading conviction. Today it filed a petition in the 10th Circuit Court of Appeals seeking a review of the reversal by all of the Judges on the court. The reversal was decided by a panel of three judges. The Petition alleges the panel erred in holding that the trial judge was wrong to exclude Nacchio's expert witness.
First, the government challenged the panel's ruling that the district judge "lacks discretion to exclude expert testimony even where the government's motion to exclude the evidence challenges the expert's reliability and the defendant's written opposition makes no showing of reliability and does not request an evidentiary hearing."
[More...]