Insider Trading Conviction of Qwest's Joe Nacchio Reversed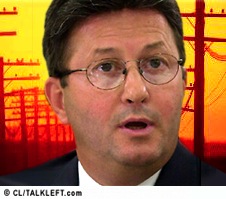 The Tenth Circuit Court of Appeals has reversed the insider trading convictions of former Qwest CEO Joseph Nacchio. The panel voted two to one for reversal and ordered that a different judge preside over a re-trial.
The reason: The judge's exclusion of Nacchio's expert witness.
"Mr. Nacchio appeals, arguing that the evidence was insufficient to convict him, that the jury was improperly instructed, and that the trial judge incorrectly excluded evidence — expert testimony and classified information — important to his defense," the decision states. "We agree that the improper exclusion of his expert witness merits a new trial, but we conclude that the evidence before the District Court was sufficient for the government to try him again without violating the double jeopardy clause."
The Court did not agree with Nacchio he should have been able to present his classified information defense. Nor did it agree with him that the jury instruction on materiality was fatally flawed. It also found that a properly instructed jury could have found him guilty of insider trading.
You can read the opinion here (pdf.) [More...]