Tsunami Tuesday: Media, Exit Polls and Pollsters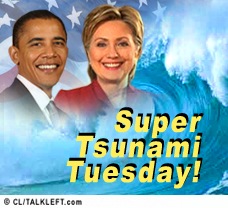 Here's a thread to vent about the media coverage of today's vote -- and to discuss the exit polls and pollsters. Are the pollsters as wrong as they were in New Hampshire or are they getting it right?
What network has the most neutral coverage? The most informative? Who are you muting today?