Thomas Tamm: Whistleblower on NSA Warrantless Surveillance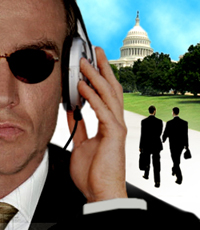 Michael Isikoff of Newsweek scores a huge exclusive, NSA warrantless wiretap whistleblower Thomas Tamm's story, in his own words.
Exhausted by the uncertainty clouding his life, Tamm now is telling his story publicly for the first time. "I thought this [secret program] was something the other branches of the government—and the public—ought to know about. So they could decide: do they want this massive spying program to be taking place?" Tamm told NEWSWEEK, in one of a series of recent interviews that he granted against the advice of his lawyers. "If somebody were to say, who am I to do that? I would say, 'I had taken an oath to uphold the Constitution.' It's stunning that somebody higher up the chain of command didn't speak up."
[More...]