Obama Clarifies Position on Guantanamo Trials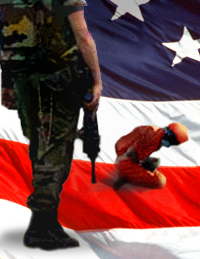 It may have been too good to be true. Earlier today the news reported that Obama planned to close Guantanamo and try the detainees facing criminal charges in U.S. criminal courts or courts using the Uniform Code of Military Justice. Or, in a curious statement, in some kind of new court.
Not so fast. After the reports, Obama released a statement denying he was considering a new kind of court for the detainees, but that also said:
"....There is absolutely no truth to reports that a decision has been made about how and where to try the detainees, and there is no process in place to make that decision until his national security and legal teams are assembled," said Denis McDonough, a senior foreign policy adviser for the transition team, in a statement.
So, the good news is Obama's not planning on creating a new kind of court. The hiccup is he is not prepared to say today "how and where" the detainees will be tried. [More..]