Palin Opposes Colo. Amendment That Would Benefit Special Needs Kids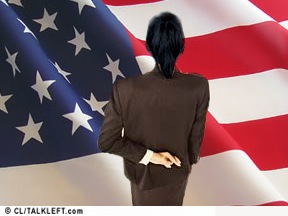 Once again, Gov. Sarah Palin talks out of both sides of her mouth. On CNN today, Sarah Palin was interviewed by Drew Griffin. I heard a portion driving home. She told Griffin that as Vice-President, McCain's roles for her will be (1) government reform (2) energy independence -- her "forte as governor" she said and (3) special needs children.
In Colorado yesterday, Palin told 9News she opposes Amendment 51 on our ballot that would provide services to special needs children through a one cent sales tax increase on every $10 spent for the next two years.